Vítejte na stránce ls2009cz.wbs.cz v sekci
Vleky a návěsy LS 2011 / TS2
Joskin Trans-SPACE MP ready
Jedná se o dva návěsy Joskin, jeden tandem Trans-SPACE 7000/23 BC 150 a druhý tridem Trans-SPACE 8000/27 TRC 150. Oba návěsy mají funkci nádstavek a beleuchtung mod (blinkry, brzdove světla, ...)
Model: Freddy.com
Reifen: NH G240
Textures: jd4650
In-Game: Dzanito
Edit: Dzanito
Beleuchtung mod: Sven777b
VeriableBody & VeriableTip: fruktor

Fruits: wheat barley rape maize chaff grass sugarbeet potato manure compoundfeed




! ! ! PLEASE KEEP THE ORIGINAL DOWNLOAD LINK ! ! !
stroj: http://www.uloz.to/xYTj9Zh/joskin-transspace-zip
HW 8011 MP ready
Model & Textures: Agromet
In-Game: Dzanito
Beleuchtung mod: Sven777b

Fruits: wheat barley rape maize grass chaff manure sugarbeet fertilizer




! ! ! PLEASE KEEP THE ORIGINAL DOWNLOAD LINK ! ! !
stroj: http://www.uloz.to/12777438/hw-8011-zip
HW 80.11 MP ready
Fruits: wheat barley rape maize sunflower grass sugarbeet chaff oat rye triticale




! ! ! PLEASE KEEP THE ORIGINAL DOWNLOAD LINK ! ! !
http://www.uloz.to/7322437/hw-8011-zip
Horal MV3-042

In-Game: Dzanito
Model & Textures: Smety
Script from Claas Cargos: Defender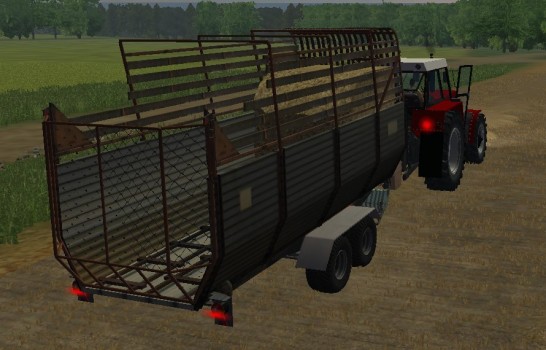 http://www.uloz.to/10524163/horal-mv3-042-zip
Fortschritt HTS 100.27

In-Game: Dzanito
Model & Textures: Angelus
PowerShaft: SFM-Modding
Beleuchtung mod: Sven777b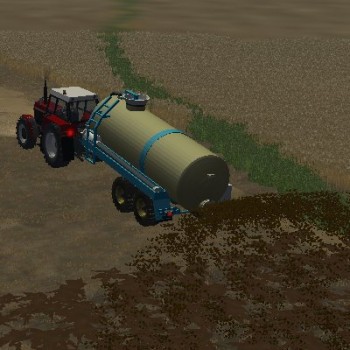 http://www.uloz.to/10535828/fortschritt-hts-100-27-zip
P73S bale

Model & textures: Maca
Convert & Edit: Dzanito
Script animations: Dzanito
Beleuchtung mod: Sven777b
BaleAttacher script: Geri-G

Ovládání:
Vyklápění: X
levá bočnice: otevřít/zavřít - levé tlačítko myši + posun myši doleva/doprava
pravá bočnice: otevřít/zavřít - pravé tlačítko myši + posun myši doprava/doleva
zadní čelo: otevřít/zavřít - levé tlačítko myši + posun myši dozadu/dopředu (k sobě,od sebe)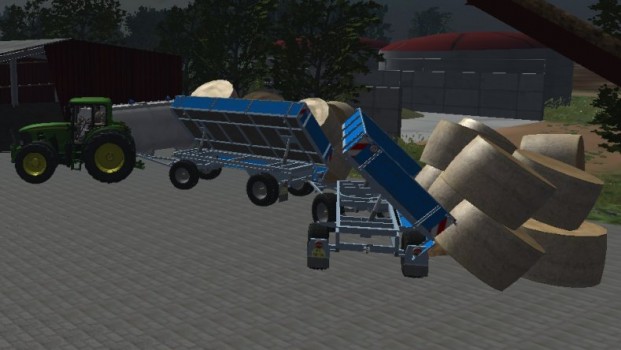 http://www.uloz.to/10523398/p73s-bale-zip
BSS 10
Convert & Edit: Dzanito

Fruits: wheat barley rape maize sunflower grass sugarbeet chaff fertilizer manure
http://www.uloz.to/10523395/bss-10-zip
RUR5
Modell: Jezedak, JD5820
Textur: JD5820;
Ingame,Script: AlesK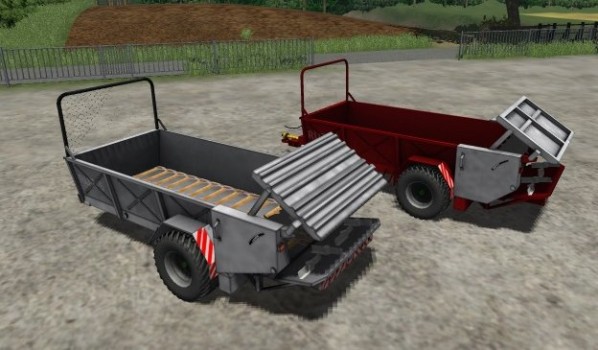 http://www.uloz.to/10240846/hnujrur5finalcerveny-zip
http://www.uloz.to/10240849/hnujrur5finalsedivy-zip
Cargos 9600 MP
Model, textury: Maca
Script : Defender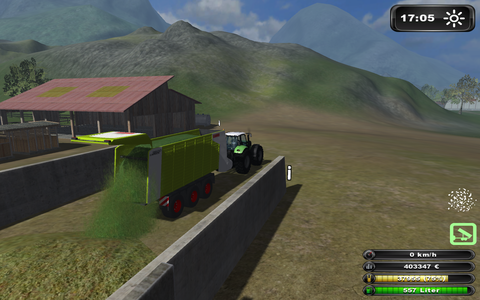 http://www.uloz.to/7542843/cargos9600-zip
STS Opava MV2-027
Modell/Textur: maverik / JD5820
Ingame: AlesK
pack obsahuje dva vleky, jeden s jednoduchými koly a druhý s dvojmontáží
Klávesou 7 se přidává nádstavba na siláž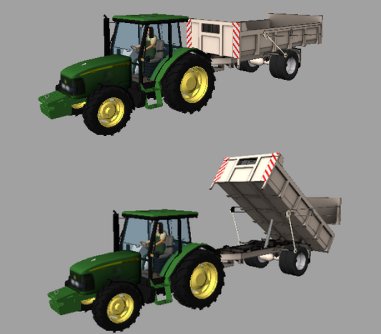 http://www.ulozto.cz/10171547/vleky-mv2-027-zip
Vlek na naftu
original by Shippy74 , edit: Hanysekk + Czech Mod team
edit to LS11 Emik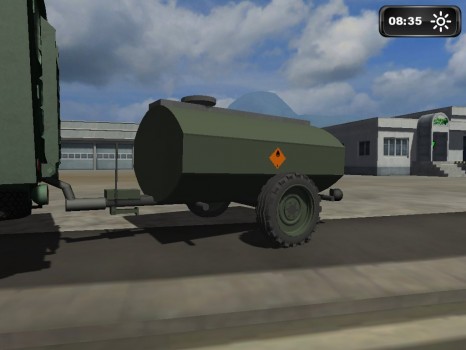 http://www.uloz.to/10135574/cisternav3s-ls11-zip
ZDT MEGA 20 v.1.1
Model and Textures: mustang1368
Convert model to i3d: Maca
In-game: Dzanito
Beleuchtung mod: Sven777b
vč. nádstavby na siláž
Fruits: wheat barley rape maize chaff grass manure oat triticale rye silo sugarbeet potato fertilizer
http://www.uloz.to/9864110/zdt-mega-20-zip
ZDT MEGA 20:

Model and Textures: mustang1368
Convert model to i3d: Maca
In-game: Dzanito

Fruits: wheat barley rape maize chaff grass manure oat triticale rye silo sugarbeet potato fertilizer
http://www.uloz.to/9858416/zdt-mega-20-zip
Vlek na balíky
Model & textures: Drobek
Convert model to i3d: Hanysekk
In-Game: Dzanito
Beleuchtung mod: Sven777b
BaleAttacher: Geri-G
Je tam script ze strawmodu, tzn. ze kdyz se ten vlek rozjede tak se baliky prilepi k podlaze vleku a kdyz se zastavi t
ak se zase baliky odlepi.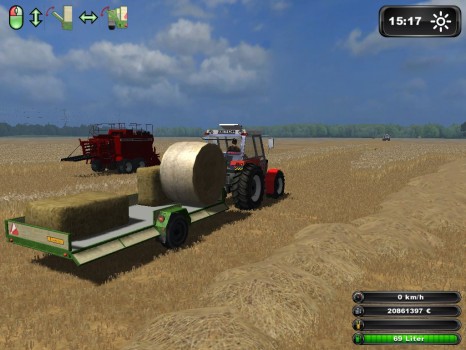 Horal MV3-030

Model and textures: Lubik, Matliik
In Game: Dzanito
Script: Defender
Beleuchtung mod: Sven777b
Fruits: wheat barley grass dryGrass oat rye triticale chaff
http://www.uloz.to/9214862/horal-mv3-030-zip
ZDT MEGA 25

Model: Mewrik1
Compile i3d: Defender
Convert Edit and Script animations: Dzanito
Beleuchtung V3: Sven777b

http://www.uloz.to/8594836/zdt-mega-25-zip
UNIA TYTAN
Edit + Convert: AlesK
Unia Tytan splňuje moje požadavky na AO texturu, propracovanost a realističnost. V 09 odvedla dorý služby tak jsem si ji taky převedl. Přidal jsem i připojení kardanu.
http://www.file-upload.net/download-3134876/UniaTytan8plus.zip.html
FORTUNA FEM
Edit + Convert: AlesK
V LS2009 jsem měl rád Fortunu FEM, vlečku s AO texturou, manuální nohou a klínama, převedl jsem si ji do LS 11, noha je automaticky a tím odpadají i klíny. Animaci vysypávání jsem si vypůjčil z Agrolinerů. Základní plodiny + siláž včetně fillNode (navádění komínu řezačky)
31.10.2010 FLIEGEL
Modell: Bigfarmer145 Edit: Siwus Script: Outlaw
Edit for LS11: DjLukes
MP READY